We visited some dear friends last weekend. To make things even better, we caught up over some hearty, juicy steaks.
One of our buds set his sights on this baby . . .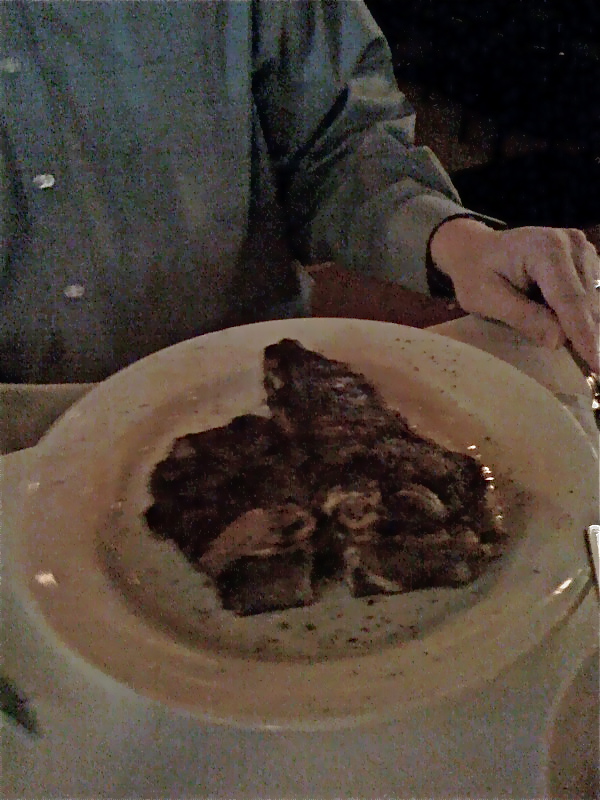 Yes, siree. That's a 25-oz. Porterhouse. I know, I know. The photo quality leaves a lot to be desired. Cell phone. Darkly-lit restaurant. You do what you can.
Anyway, you might think our friend had a nice little doggie bag to take home with him.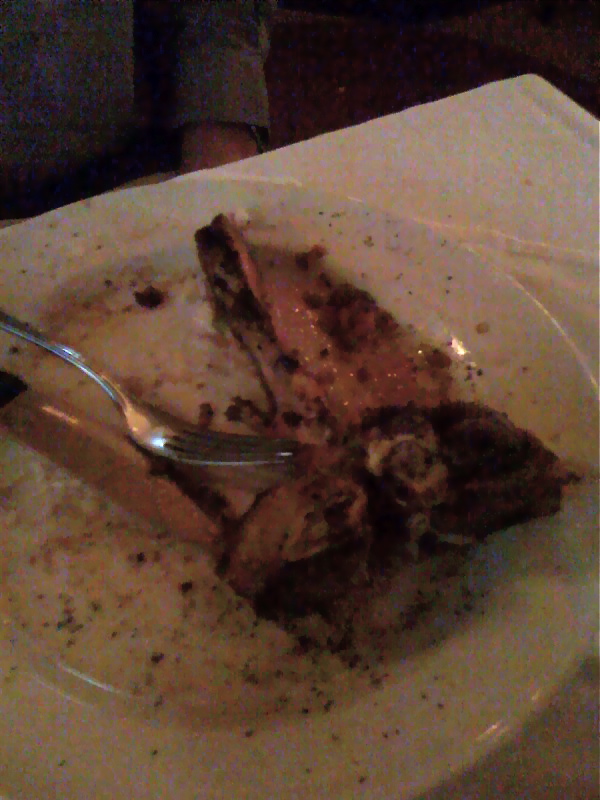 Think again.
Every inch of that Porterhouse was devoured. As was everyone else's. Ribeyes, filets — delicious meats.
I can't think of a better way to enjoy a friendship than over a great steak — can you?