This is a fantastic article in the Boston Herald with tips for the absolute, most perfect steak this Memorial Day.
Chef Jay Murray, of Grill 23 in Boston, lets us in on his little secrets to creating tasty, tasty steaks. And since he claims to have overseen the preparation of "millions" of steaks, I'm going to listen up. He must know what he's doing.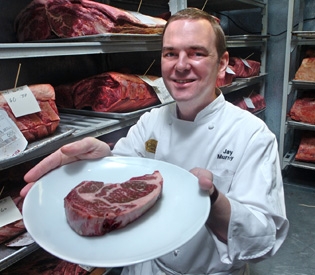 Oh, and he even gives us his recipe for chimichurri. Thanks, Jay!
Check it out here and test out his techniques yourself this weekend!
Photo courtesy of Patrick Whittemore/The Boston Herald.