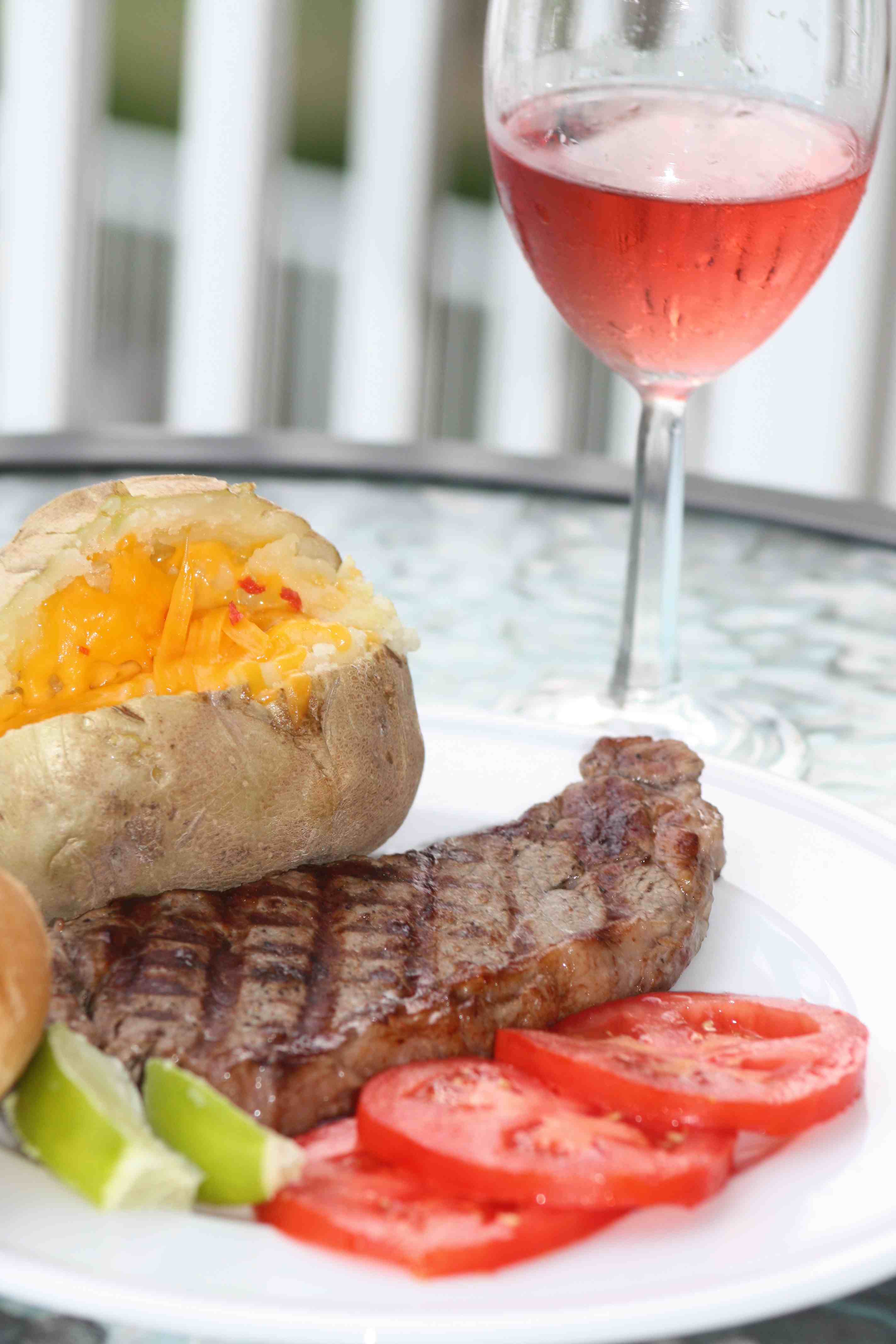 This, my friends, is why I love ordering the food I enjoy and having it sent to me on vacation.
I get to indulge in my favorite steak — exactly the way I want it — in a gorgeous setting. It doesn't get any better than that.
This was taken on our seaside balcony in Florida. This Kansas City strip was to die for.
Our group was so thankful to have a beautiful steak dinner without all the headaches of reservations, waiting for a table and not getting a meal exactly how we want it.
It was a relaxed, perfect night. And isn't that what a vacation is supposed to entail????
Ahhhhh. . . . .