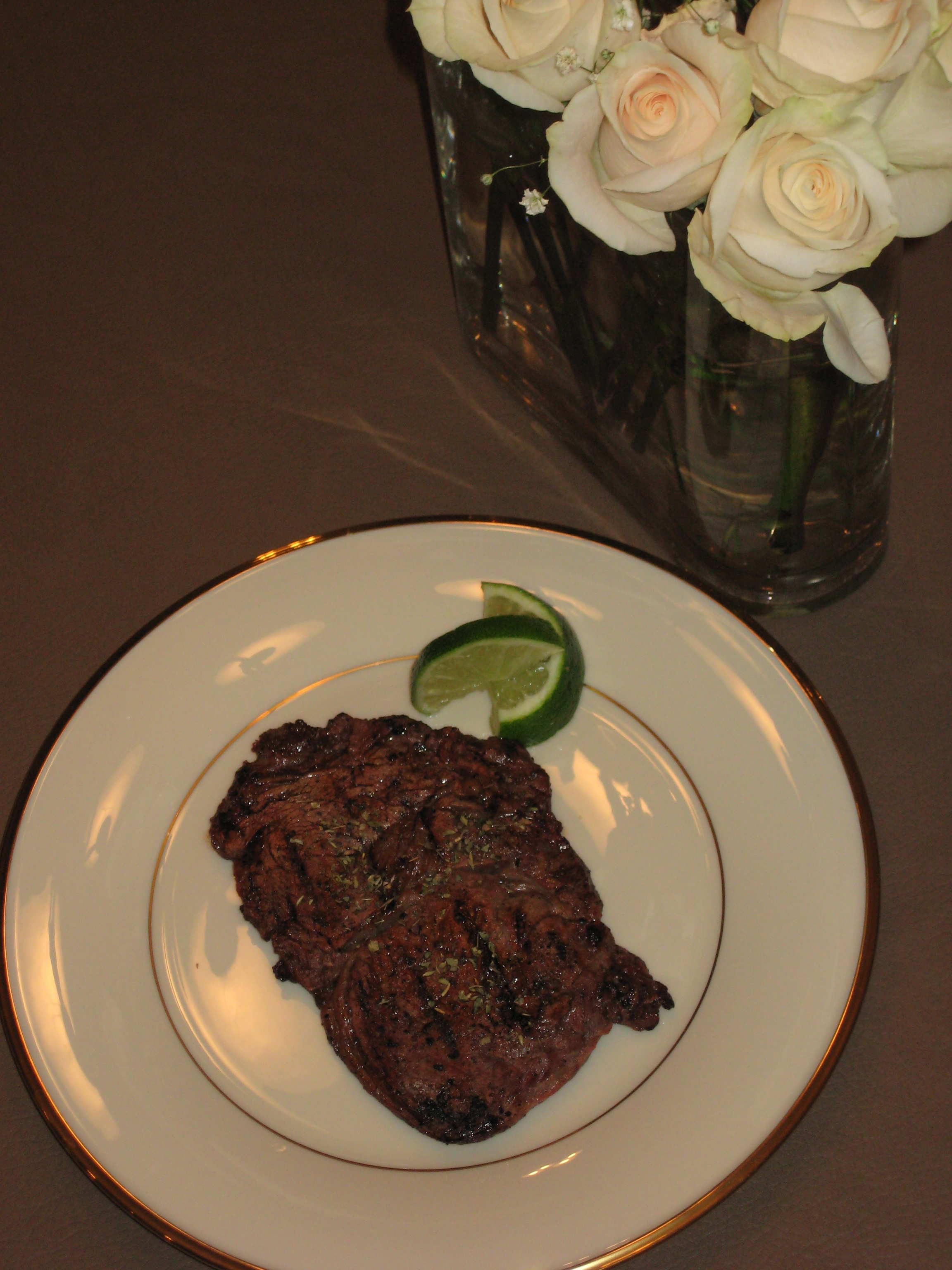 To me, this photo is the perfect Valentine's dinner. I'm a simple gal.
But my husband likes things a little fancier. He's a fantastic gift-giver and he'd put a fourth mortgage on the house just to buy me something sparkly for V-Day.
He's a sweet man. But that puts a lot of pressure on a girl to come up with something nice to give him on special occasions.
This year, though, I've got it all worked out.
We went to visit some dear friends in Boston this fall. Our trip was amazing. They actually live in a seaside town right on the water and the fall colors were beginning to pop around their property.
We watched the Red Sox win the World Series on TV during our stay and almost every night we went to a new place for steak and lobster. It doesn't get much better than that.
You'd think we'd tire of the same meal, but we couldn't get enough.
Sadly, we haven't had lobster since.
So. . . this Valentine's Day, I have ordered this steak and lobster tail combo. Since we can't go to the lobster, I'm bringing the lobster to us.
My husband will be thrilled and I get to pat myself on the back. Finally.
My order should arrive tomorrow (or is it Friday?) So I'll just have to enforce the "no peeking" rule when going in the freezer.
I'll let you know how it works out!