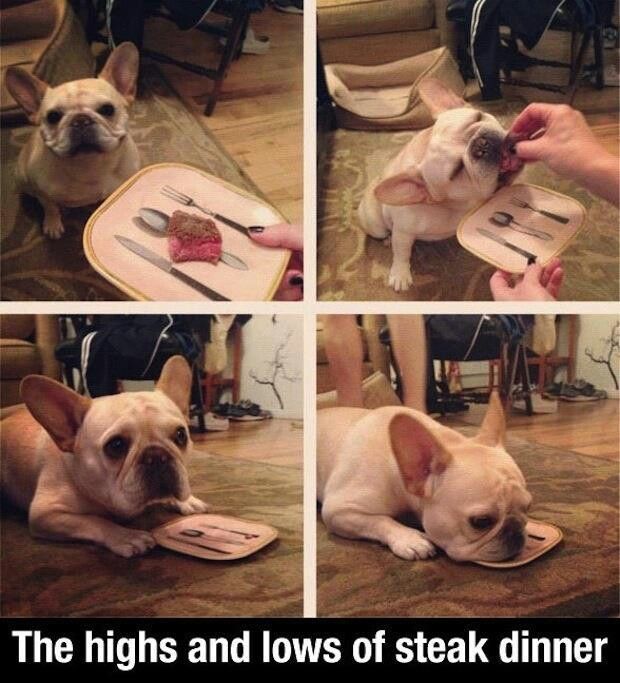 We feel your pain, pooch.
It's a feeling of euphoria when you know you're about to sit down to a beautiful steak dinner.
Like you're floating on air.
But as quickly as that feeling comes, it's over.
Dinner's gone.
We always have the memories of luscious steak to get us through, though.
And the hope of another one to come.
Doggie, I get you. I really do.
Photo courtesy of Andy Mackey via Pinterest.