Grilling is hard, man.
At least I think so. If you want it medium rare, you must time it just right.
If you like very little pink inside, well, you have to time it right, too.
It's a lot of pressure.
But the end result is so worth it.
That's what I like this handy dandy grilling chart. It helps me figure out how NOT to mess up the meat.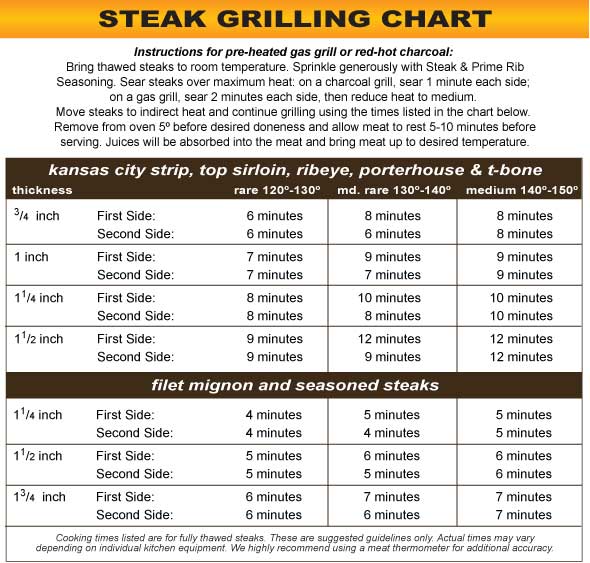 Plus, you can see some great summer grilling tips from the experts here. That'll help the summer grilling become epic around your house.
Happy cooking, mates! And may the magic touch be with you. And also with me.
Chart courtesy of KansasCitySteaks.com.