Can't think of anything to get for that hard-to-buy-for husband, brother, uncle, father or mailman?
If he loves steak (and I know he does) why not present him with a pair of boxers emblazoned with his favorite cut of meat?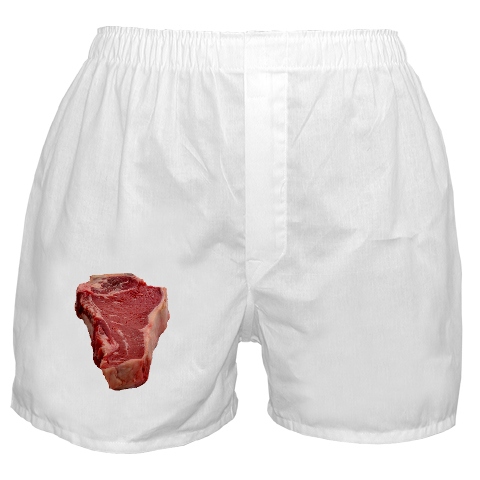 If this doesn't say "love" and "I know you so well" — I don't know what does.
Buy it today . . . for smiles that will last a lifetime.
*Note sarcasm*
Have a great weekend, everybody! May it be filled with steak on your pants! (You know, the boxers.)
Photo courtesy of CafePress.com.