Say that three times fast:  Steak Skewers, Steak Skewers, Steak Skewers.
Typing it isn't much easier.
Summertime weather is teasing us, so let's get out there and grill!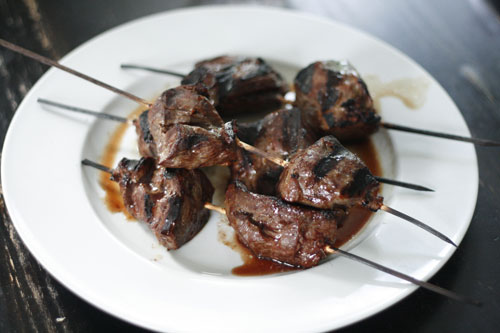 These steak skewers marinated in pineapple juice, soy and lots of other goodness are just the ticket. So tropical and summery!
Tender and moist, the skewer marinade makes this such a satisfying warm weather meal. Best enjoyed on a patio or poolside. In my humble opinion.
Check this out for more on how to make these beauties for your family this summer!
Photo courtesy of SarahsCucinaBella.com.