These amazing steakburgers (just look at that beauty!) are perfect for summer get-togethers.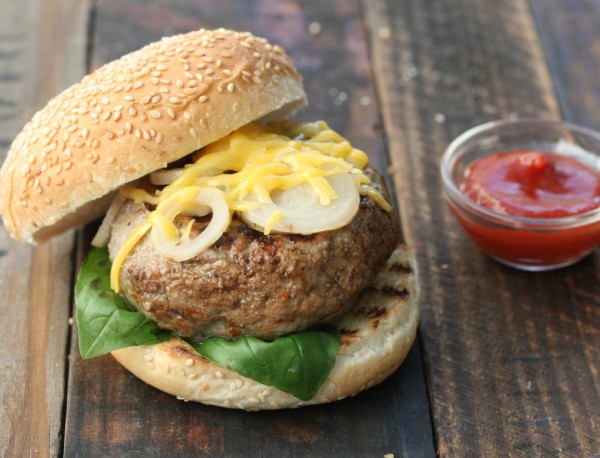 This is truly a STEAKburger. Steakburgers are made from . . . well, steaks.
This one is ribeye. Oh, yum!
These guys ground up their own ribeyes to make these steakburgers. You can do it too.
OR, you can buy them ready-to-go here.
Check this out to see exactly how it's done!
Photo courtesy of Food-e-Matters.com.