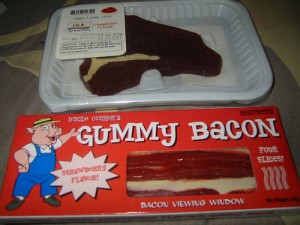 I hope you enjoy the holiday weekend – whatever holiday you celebrate.
And I hope you receive one of the above goodies. Strawberry-flavored steak treats – or perhaps bacon?
You've been good all year, right?
Wait, if you've been good does that mean you SHOULD or SHOULD NOT receive this?
I'm confused.
In any case, have a happy, happy weekend filled with joy surrounded by the ones you love.
That's universal.
Photo courtesy of Jeff Houck via flickr.com.