I love my mom.
She's what a mom was meant to be. She's always been there for me . . . and she's still there for me now.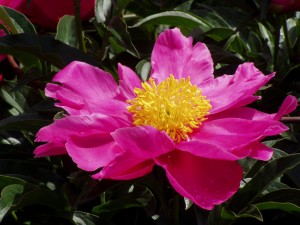 I'm something-seven years old and I still call my mom when I need help. I'm not ashamed to admit that.
I hope my boys are still calling me for help when they have families of their own.
So, Mother's Day is coming up. And what better way is there to show my mom I love and appreciate her than to cook her a meal and let HER sit down and just be a guest?
How many times is Mom the one doing all the work?
So I'm going to invite her over on Mother's Day, cook her a delicious filet mignon and raise a glass to her. She deserves it.
I might even send her home with some extra steaks.
She's THAT great. 🙂