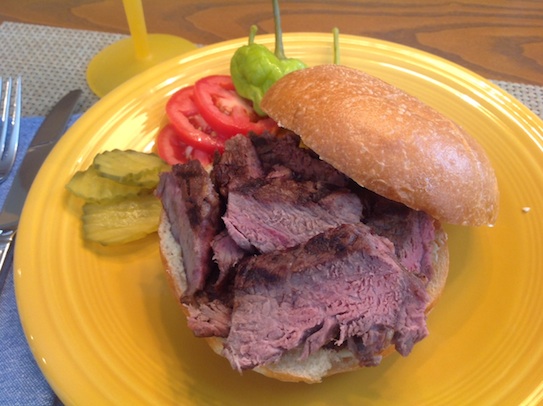 Remember those steaks we had for Father's Day?
Well, here's what they turned into the next day. Beautiful, delicious steak sandwiches.
That's just how we roll around here. (Get it? Like kaiser roll? Never mind.)
It's an absolute miracle that there were any steaks left after our Father's Day feast/fiesta – but we DID grill up quite a few.
Note the serious peppers and pickles. We play hardball at our house. Go big or go home.
What do YOU like to do with leftover steaks? Do you EVER have any left over? 🙂