For a person who obsesses about steaks (what type of steak to cook for what occasion, how to season a steak for maximum flavor, how to tell if the steak is medium rare, etc.), cooking surf and turf can be a real conundrum.
You see, I've got lots of practice with the turf part. No problemo. But the surf? Not so much.
I absolutely love the contrast of the light, delicious seafood with a gorgeous steak. But I definitely need help in preparing just the right meal. I don't want to mess this up. My dinner's riding on it.
That's why I turn to some great seafood recipes to help me out. I can't just wing it (that's for poultry anyway). I've got to follow some instructions word for word or my "surf" will be all washed up.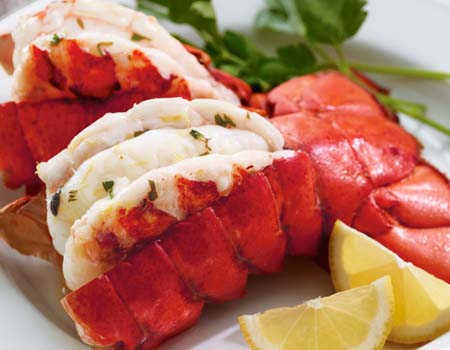 Take this recipe for Baked Lobster, for instance. It's the perfect complement to, say, a Kansas City strip steak. Steak and lobster is a staple. It's in the Surf and Turf Hall of Fame (there is one, isn't there?) so I've got to get this right.
The recipe tells me exactly how to cut the lobster shell, lift the meat out properly for cooking AND for creating a beautiful presentation. Not to mention ease of eating. It even tells me how to create the butter that is a must for dipping.
This is uncharted territory for me. I've got to get my sea legs going and do this seafood some justice. All good steak lovers know that surf and turf is part of the deal.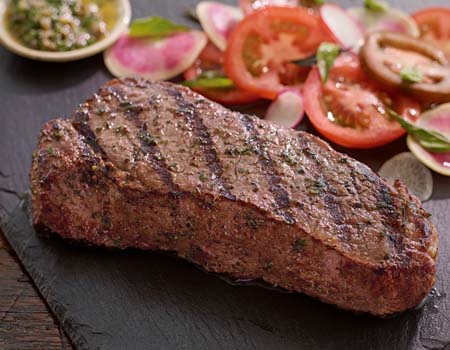 Want to stick with the KC strip but change up the seafood? We can try this recipe for Sweet and Sour Shrimp Sauce for Kansas City Strip Steaks. It puts the shrimp right in the sauce! Genius!
You simply serve it OVER your steak. Well played.
How about you? Got any amazing surf and turf creations you love? Share them in the comments!