'Tis the season — grilling season!
Summer is the most glorious time to fire it up and tend to some beautiful cuts of meat.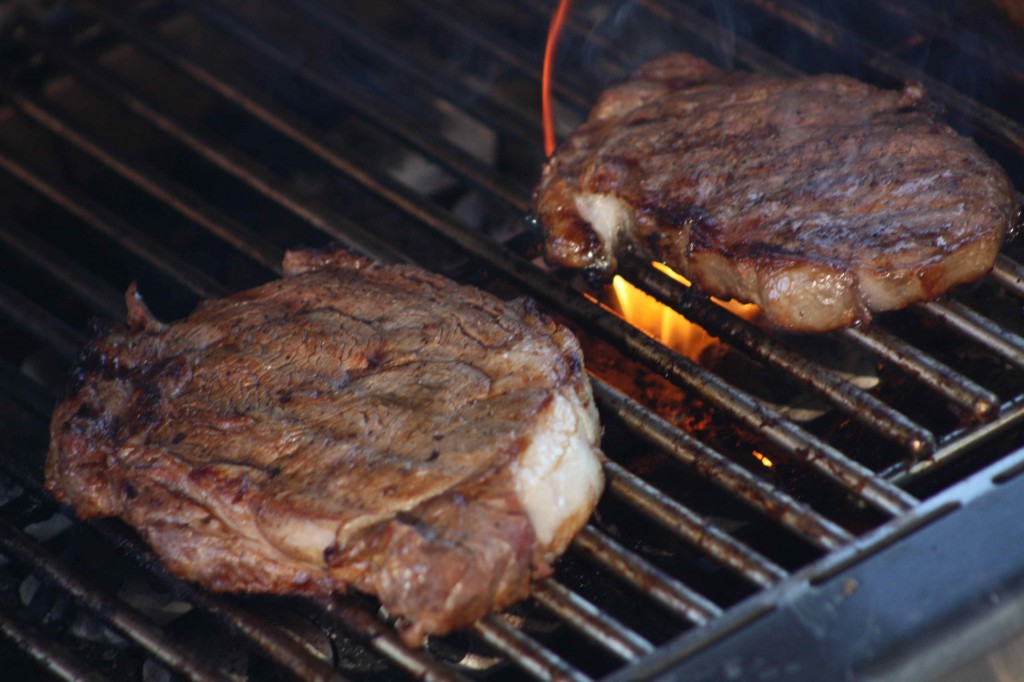 BUT, it can be not so pleasurable if you don't know what you're doing.
If you're a newbie or just need a little refresher, here's a quick Grilling 101 course for your summertime enjoyment…
Selecting the best cut for the job depends on what you're going for. Meaty and hearty or buttery tender? Make your cut decision after perusing this lesson on steak cuts and you won't go wrong.
Season it early. Don't just throw a piece of meat on the grill naked. The art of seasoning is important. Read about its artistry and other steak grilling tips from a chef here.
Searing your steak is very important. But don't just take it from me. Check out these steak grilling videos from the experts.
After you've read these lessons and watched the videos, you should ace the true test — grilling a steak that passes with flying colors!