Our beachy vacation featured yummy meals at night. Dinner was always a highlight of the day — after hours of hard play in the sun and sand we were RAVENOUS when it came time to eat.
So one night we made beef tacos (customized for each person, of course) with lettuce, cheese, tomatoes and salsa. But this time we made the taco meat with fajita seasoning. It was a little twist on the tried-and-true taco seasoning packet. Plus, I added my own minced onions.
Magnifique!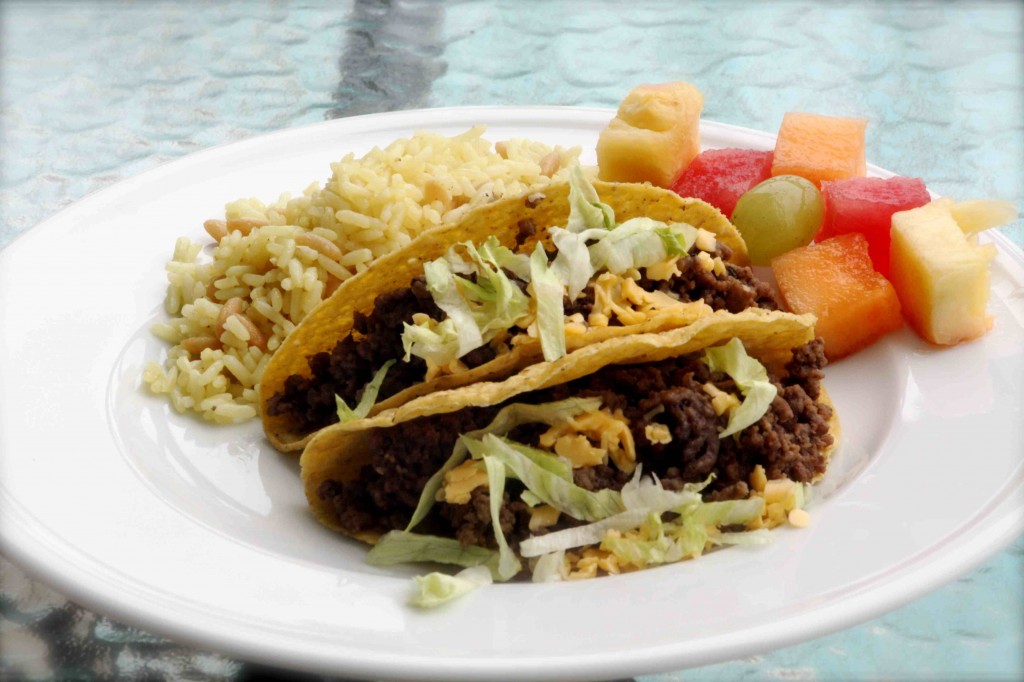 Oh yeah, I made a rice pilaf, too, to mix it up a little bit from the typical Spanish rice.  I added minced onions to that, too.  Mmmmm, oniony.
This was one meal EVERY person in our group enjoyed. And with 4 kids in the mix, that's sayin' something!!!